Thizz King Still On Top
R.I.P Mac Dre
Bay Area Rapper Mac Dre was killed on November 11,04 in K.C. He was on his way to a Concert when he was shot in a freeway drive by. Apparently he tried to pull over and crashed. Police say he died from the car injury rather than the shots fired. He was one of the bayz most talented rappers, and he is greatly missed. R.I.P Andre Hicks

Our Fallen Soldier
Tupac Shakur
Tupac Shakur once lived in the Bay area before he moved to L.A. He lived in Marin, and Oakland. He inspired many rappers, and fans. He was multi-talented from rapping, to acting he was the best! Tupac is a rap legend. Though Tupac is gone, he is still on top! R.I.P our West Coast Hero Tupac Amaru Shakur.
Also Check out 2pac's Newest Album, produced by Eminem, and mother Afeni Shakur. Loyal to the Game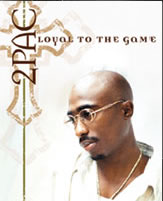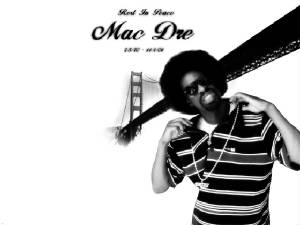 Frisko'z Finest
Andre Nickatina
Andre Nickatina, and Mike Marshall present Hells Kitchen. This album was released in 2002. It features rappers such as Equipto, Mac Dre, Smoov E, Cougnutt, and more. I give it 3 out of 4 stars. It's great! If you haven't bought it, then go get it. Andre Nicktina has more recent cds out, but this is one of his best.